Listen Directly
Hanni about the song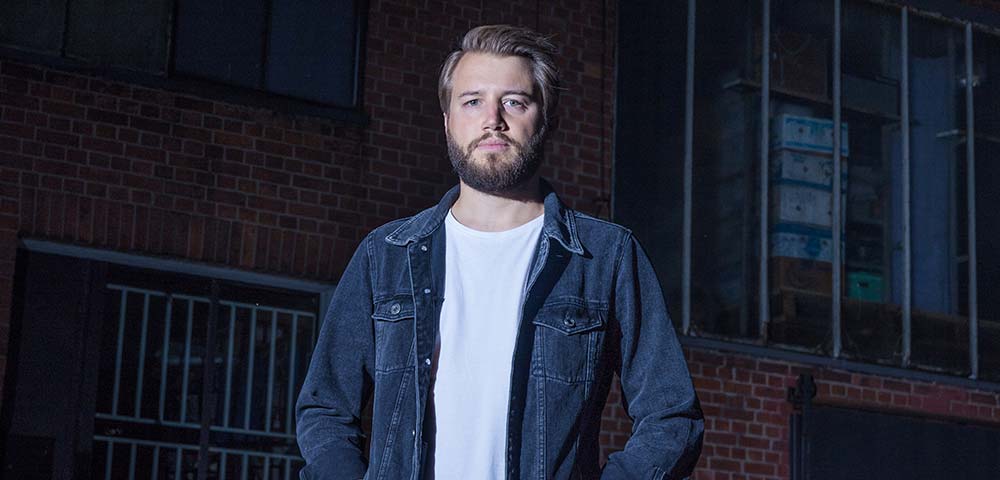 "End Of Our King" took quite some changes before it became the song it is today. I worked on a song for a while and somehow didn't like the chorus. But I couldn't get over one particular part of that song. So I threw the song away and kept the part. Same thing happened with a certain chord that I played around for quite some time. Somehow I threw these parts together and what came out was a cool verse, an okay chorus and a killer two-part bridge with that particular part of the old song.
Together with Jakob, our producer, we then threw away the chorus, changed the one part of the bridge into a chorus und voilà "END OF YOUR KING" was born. Piece of cake. When Matze wrote the lyrics and the hookline I was amazed on how close he came to the idea that I had for that song but coudn't express it myself.
The Lyrics
I shall be buried alive to keep the unknown outside. But I can't see in the dark, and you're the keeper of the light.
You hide it safe behind, your walls shield the brightest sun. And if we want to feel the heat, we will be followed by the gun.
You start to fear the night until you open up the gate. so we can make the sacrifice, this is our given fate tonight.
We live to fail but thrive, relive the rival day by day. We are oppressed by shadows, at least that's what he gave away.

We'll burn you alive. We'll make it end. We'll bring back reality and stop to pretend.