Here you can download our newest photos, our logo and our stagerider:

Promo Download
Listen directly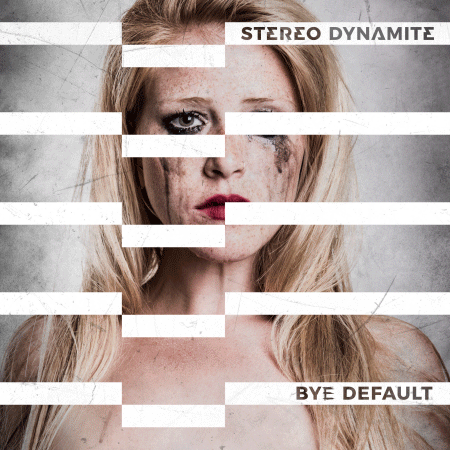 1. Blackout Routine
2. Judge Us (Feat Christoph von Freydorf)
3. Carry The Weight
4. End Of Our King
5. Obey
BY(E) DEFAULT
We are trapped in the everyday grid, follow selfish patterns and complain about exactly this state without taking the initiative for a change.

But all too often it's the little things that can change the world: open the door for the one after you, say thank you, listen to what others say and shout "NO" to all those who agitate against the weak.

Little gestures, big effect. Pass by and overcome the average. But first of all, start with yourself – to this principle we subordinated "By(e) Default".

This time we decided to record five songs. These are about breaking out of routines, questioning stereotypes, loss and cohesion and standing up after the fall.

Within these songs, we tried to break up structures that we have done so far and change them: quiet down, where volume is awaited, more pressure where less is expected but then again, Stereo Dynamite, where Stereo Dynamite was necessary.

Sometimes it's the little things that can change the world. But you have to start with yourself. Say goodbye to the standard – By(e) Default

Stereo Dynamite
BAND & BIOGRAPHIE
Hanni – lead guitar // Matze – vocals & hybrid guitar // Gäschi – drums

Boy, are we looking forward to the next chapter!
Since 2011 we are on the road. 120 shows through Germany, France, Italy, Netherlands, Switzerland and so on. Sharing the stages with great bands like Pennywise, Ignite, Agnostic Front, Terror, Biohazard, Madball, H20, Strung Out and many more.

After our first EP we recorded our first long player called "Lifeline Stories" in Portugal with Vasco Ramos. For three great years we played these songs. But now, we want the next chapter.

Now is the time for "By(e) Default". New Songs, new sound, new structures. Stereo Dynamite back and forth.

Sounds strange but as soon you listen to our songs, you know what it means.

Time for a change!
Boy, are we looking forward to the next chapter!

HISTORY & HIGHLIGHTS
Since our foundation in 2011 we've played over 120 shows in Hungary, Sweden, Italy, Switzerland, France, the Netherlands & Germany and shared the stage with bands like Pennywise, Ignite, Deez Nuts, Authority Zero, Strung Out, H2O, Agnostic Front, Madball, Nations Afire, 7Seconds, Emil Bulls, Terror, More Than A Thousand, The Sorrow, Caliban, John Coffey, Biohazard, Born From Pain and many more.

Festival-Highlights
Open Air Gaul – Lana (IT), Open Ohr Festival – Mainz, 2x Schlossgrabenfest – Darmstadt, Neuborn Open Air Festival – Wörrstadt, Easter Cross Festival – Oberndorf, Rage against Racism Festival – Duisburg, 2x 48er Festival – Herrenberg

Tour-Highlights

2019 DIY hybrid guitar: We spent a good three-quarters of the last year fusing rhythm guitar and bass, here's a glimpse. New line up: Hanni – lead guitar // Matze – vocals & hybrid guitar // Gäschi – drums
2018 Musikmarathon Ulm with Alex Mofa Gang, Tim Vantol, Grizzly, City Kids Feel The Beat and many more, as well as farewell show of Unleash The Sky at Centralstation Darmstadt. Our own end of the year's gig with Kaffkönig.
2017 Release of "By(e) Default". USELESS ID Support and a few festivals besides the work in the studio.
2016 Sweden-Tour from Linköping, Stockholm, Västeras to Hedemora.
2015: "Lifeline Stories"-Tour with documented Tour Stories – 22 shows in Germany, France and Switzerland.
2014 First Show in Italy at Open Air Gaul, Lana witht Peter Pan Speedrock & Buster Shuffle und lots of supports shows, f. e. for Pennywise.
2013 First Headline-Tour through Aalen, Ulm, Duisburg and Amsterdam.
2012 Official tour support for Templeton Pek (UK) in Berlin, Hamburg, Frankfurt, Munich, Kirchheim, Aalen und Cologne.
2011 First show ever at Dürer Kert, Budapest with following first tour.


MOVIES & MOVEMENT
Official Videos (2011–2018)

Tour Stories (2014–2015)

Acoustic Session (2015)


RELEASES & ROTATION
BY(E) DEFAULT (15.12.2017)
Own production, with help of producer Jakob Braun
Recorded at Engine Studios, Munich & home studio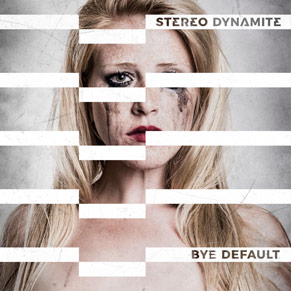 LIFELINE STORIES (2014)
Producer: Vasco Ramos (More Than A Thousand, Hills Have Eyes)
Recorded at Poison Apple Studios, Lisbon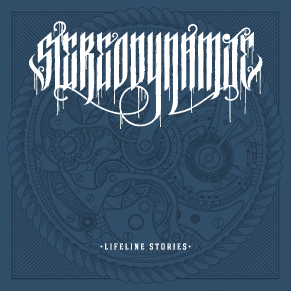 WE ARE THE DYNAMITE (2011)
Own production
home studio